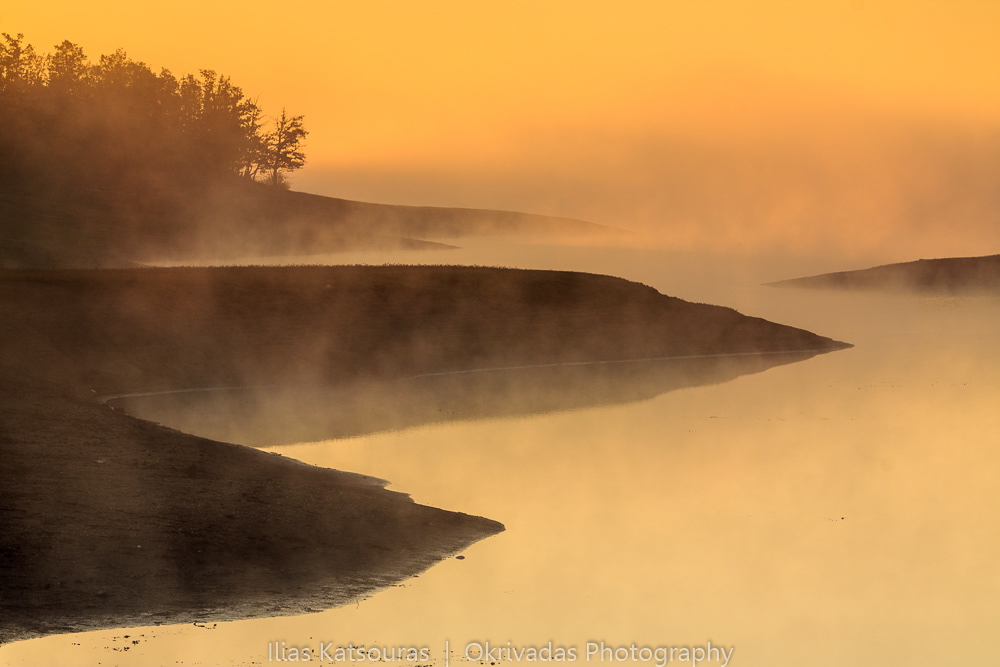 Το πρώτο φως της ημέρας φώτιζε τη λίμνη με μυστηριώδη αλλά και σαγηνευτικό τρόπο. Προσπαθούσα να ελαχιστοποιήσω τους θορύβους μου έτσι ώστε να μη διαταράξω την πρωινή ησυχία την οποία έσπαγε μόνο ο ήχος μιας πάπιας που κολυμπούσε στη λίμνη χαμένη κάπου στην ομίχλη.
Χρησιμοποίησα ένα διαβαθμισμένο φίλτρο Lee 0.9GND για το επάνω μέρος του κάδρου καθώς και ένα τρίποδο Manfrotto 055XPROB με κεφαλή 804RC2.
Η αρχική επεξεργασία έγινε στο Adobe Lightroom και ακολούθως στο Photoshop CC με χρήση του Tony Kuyper's Luminosity Masks.
The first light of the day painted the foggy lake in mysterious and seductive ways. I was trying to be as silent as possible so that I wouldn't disturb the morning silence which was broken only by the splashing of a duck lost somewhere in the fog.
I used a 0.9GND Lee to keep the upper part of the frame from overexposing and a Manfrotto 055XPROB with a 804RC2 head to keep everything rock steady.
Processing took place in LR5 and Photoshop CC with Tony Kuyper's Luminosity Masks.