Panouklas Vertorama B&W
A long exposure black and white vertorama taken well into the blue hour in Panouklas, Mayri petra, Sipias, Greece.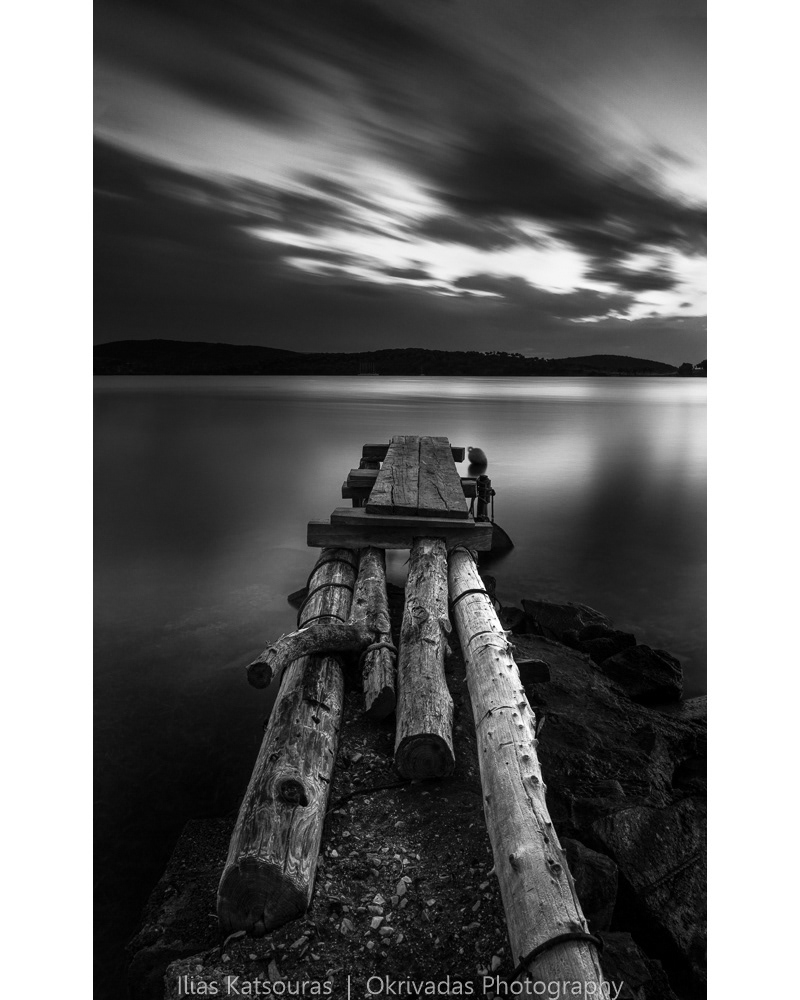 A vertorama taken in Milina, Pelion. This is the last shot of the day before heading home. The sunlight had almost vanished, and many stars had already appeared behind me and above me. Yet it proved to be enough to brighten only the right part of the little pier leaving the left part darker and moodier.
Exposures for the vertorama
lower and middle part 90sec @ f/11 ISO 100
sky and upper part 130sec @ f/11 ISO 100
All photos were taken with a Manfrotto 055XPROB tripod with a 804RC2 head mounted and Lee 0.9GND Filter for the upper part and the sky